A penchant for good things
Savouring a flammekueche is the pure pleasure of sharing a meal prepared using simple quality products. The flammekueche, or tarte flambée, is an exclusively Alsace-based culinary speciality. In the heart of this picturesque French region not far from Strasbourg, Geudertheim is the birthplace of our family. At the Friedrich's, the original recipe of grandmother Caroline has been handed down from generation to generation.
We continue with this age-old, traditional family recipe, wholly respecting its authenticity whilst yet occasionally adding a touch of innovation!
Today, the meticulously chosen quality ingredients and new organic selection, along with our passion for anything delicious, guarantees a unique, balanced and tasty product.
With your family or with friends, for an aperitif, as a main meal, on a whim, or just to indulge yourself … these Friedrich flammekueche are perfect for any occasion and both young and old will love their taste and will come back for more!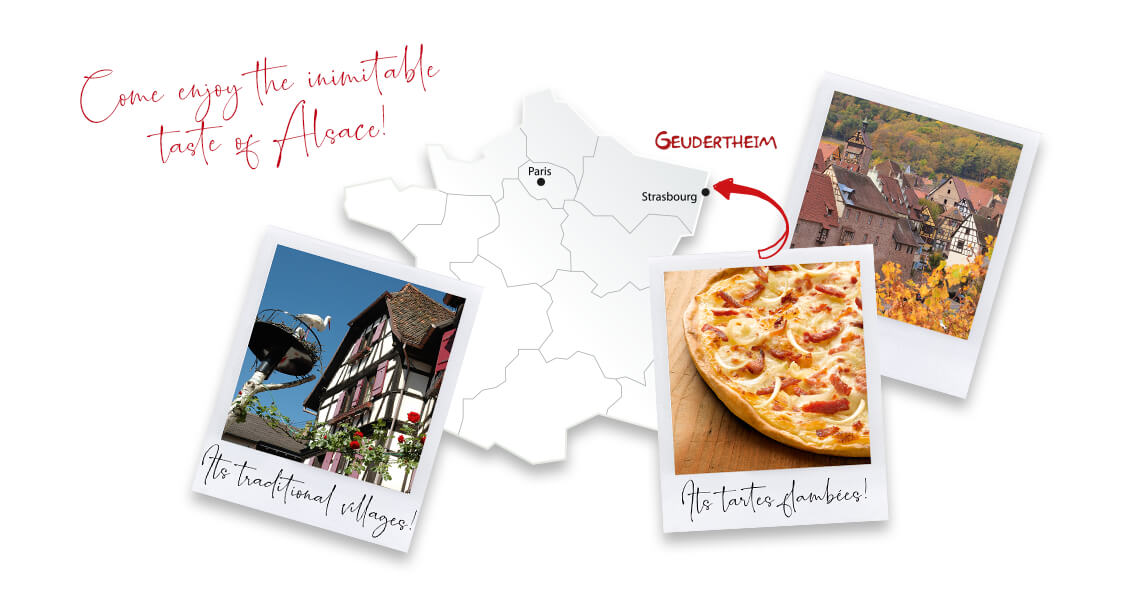 proud of its Alsatian roots!
The Friedrich flammekueche are mainly sold in large retail shops in the French Grand Est region, but also in some national organic-store networks and in several European countries.
Since 2014, to assert the authenticity of our Alsatian roots, we obtained the label of "Savourez l'Alsace" which symbolises the identity, values and the excellent know-how of our beautiful region.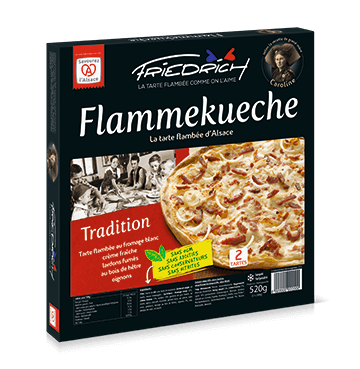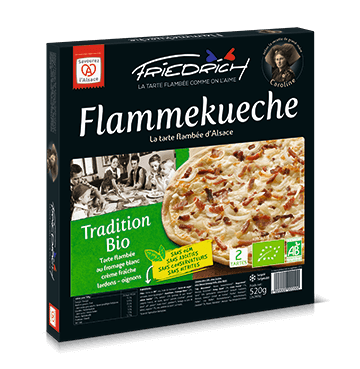 Organic Tarte
Flambée Tradition